As a former English teacher I can't let the day go by without acknowledging that today is Shakespeare's birthday!
Since it's Easter weekend, we're involved in Easter activities but I've been cooking up some ideas for a Shakespeare party and am kind've sad that I can't pull it off this year!
Every party needs to start with the food right? You're more likely to get a good turnout if the food is good I think . . .
So start with a "hamlet" for breakfast. Ok, it's really a
mini ham and egg cup from Our Best Bites
. But after a student told me on their extra credit question that one of Shakespeare's plays was called "omelet", I've never been able to think of an omelet with ham as anything other than a hamlet! Strange? Well, it makes me laugh every time honestly . . .
Because of a lack of ingredients, I did not use spinach and roasted red peppers. Instead I just used fresh green pepper but they were quite tasty regardless! And because they're muffin-size, I think the name hamlet fits quite well -- it's a small village of egg and pepper and cheese . . . and that's probably another stretch!
Anyway, on with the food! For a dinner celebration . . .
Don't forget a Julius Caesar salad -- super easy with romaine lettuce, Parmesan cheese, a good Caesar dressing (I do like
Newman's Own
), some croutons, and maybe some chicken in there.
And of course Funeral Potatoes and chicken baked with rosemary and butter. I have no idea where the name for the potatoes came from but that's what they've always been called around me and since everyone dies in his plays . . .
Shakespearean Funeral Potatoes
Mix together 1 can cream of chicken soup, 4 Tablespoons melted butter, 1/4 cup shredded onion, 1 cup grated cheese, and 1 pint sour cream. Stir in 1 32 oz. bag of southern style hash browns and cook in the oven at 350 degrees for 30-40 minutes . . . so good!
And dessert? Well anything that invokes love of course but what would really take the cake would be an English pudding. Hmmm, maybe I'll see if I can get a good recipe . . .
Entertainment? Of course! You can't celebrate Shakespeare without entertainment.
My favorite movie options are West Side Story, Much Ado About Nothing starring Emma Thompson (lovely!) and Kenneth Branagh (please be aware there is bare back in this one -- oh and it also has Robert Sean Leonard whom I have loved since I was fifteen, sigh)
The Taming of the Shrew starring Richard Burton and Elizabeth Taylor is FABULOUS!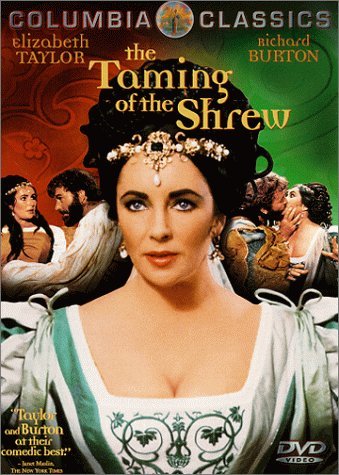 Hamlet with Mel Gibson (and Helena Bonham Carter -- one of my favorite actresses ever)
and for the younger set -- The Lion King.
Please be forewarned that anything Shakespeare is liable to have some questionable material but these ones in particular are so good!
There are a million more out there of course -- Shakespeare has permeated so much of life. I could go on and on for hours. In fact, I think I'll do a separate post on books and teaching Shakespeare -- make that 10 separate posts. There's just too much!